Jeremy Koerselman, LISW, Registered Play Therapist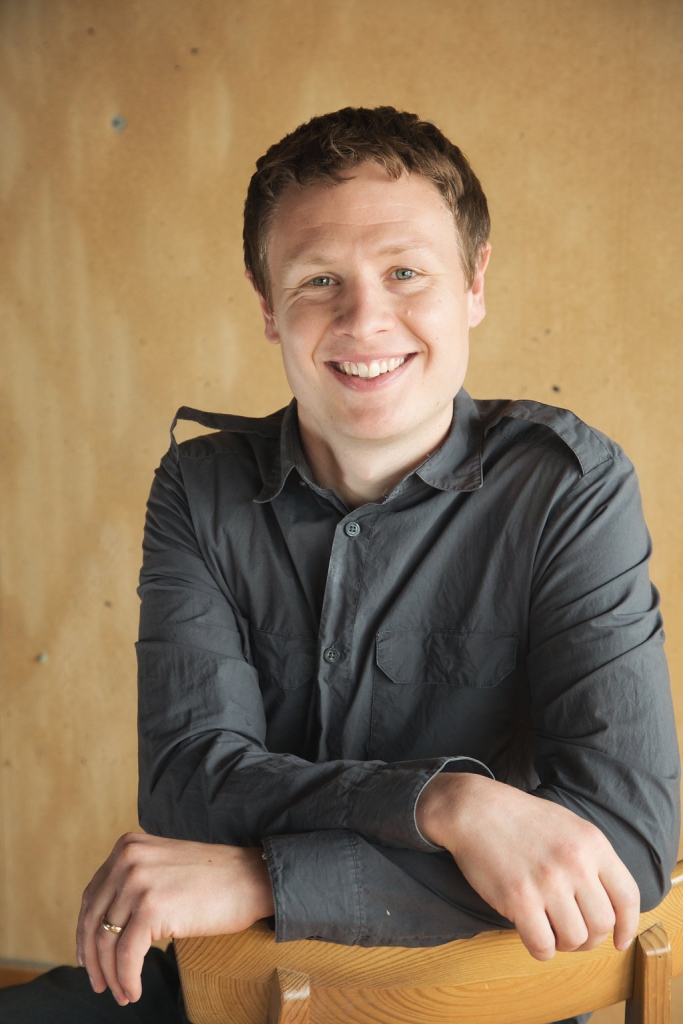 Jeremy is co-founder and partnering director of All Things New Therapy Services, Inc.  Jeremy has provided direct clinical service to individuals, children, and families for the past 9 years.  He uses a thoughtful and deliberate approach in working with families and community groups.
In the midst of complex lives and ever changing dynamics in our homes, school, workplaces, and communities Jeremy trusts that God's presence is with us.  God draws each of us toward a relationship with Him through our experiences.  God designed relationships to be the foundation of trust, safety, and healing.  In therapy Jeremy seeks, promotes, and guides individuals and families toward healthy relationship foundations.
Jeremy's training in play therapy has informed his approach to working with children, allowing him to effectively create safe and nurturing environment for children to deal with the stressors in their lives and work toward health.  Parents and families become frequently involved in children's therapy sessions while Jeremy guides all involved in problem solving, nurturing, and promoting family members better understanding of one another – while playing.
Jeremy's passion for children and healthy relationships has led him to receive training in infant and early childhood mental health and to become an advocate and leader in the field.  He regularly presents on infant and early childhood mental health issues in the region.  He advocates across the state of Iowa to promote the recognition and support of children's emotional needs.
Adolescents have the unique job of seeking to understand themselves and to be understood by others.  He has been trained and has experience working specifically with adolescents who have defiant behaviors and gotten into legal trouble.  He appreciates the opportunity to support adolescents through everything from typical life adjustments to navigating through legal problems.
Jeremy uses several trauma-informed models, recognizing the long term unwanted impact of trauma.  He is trained to use these models with children, adolescents, and adults.
Degree/Training
Masters of Social Work (MSW) from University of Iowa
BA in Psychology from Northwestern College/Iowa
Areas of Special Interest
Play Therapy (Registered Play Therapist)
Adolescence (Truthought)
Child and Family (PCIT, Circle of Security)
Individual Narrative Therapy (LI, TIR)
Trauma informed Practices (TIR, TF-CBT, infant mental health)

Infant and Early Childhood Mental Health
See descriptions and links below
Play Therapy –A registered play therapist has expertise through training and experience approved by the national Association for Play Therapy.  Child play therapy is a way of being with the child that honors their unique developmental level and looks for ways of helping in the "language" of the child – play.   
Parent Child Interaction Therapy (PCIT) – This evidenced-based clinical practice addresses behavioral difficulties in children between the ages of 2-7 years old.  It functions in two phases with the first focused on attachment and connection between the child and their caregiver and the second providing behaviorally based methodology for practical parent interventions.
Traumatic Incident Reduction – Traumatic Incident Reduction (TIR) is a brief, memory-based, therapeutic intervention for children, adolescents, and adults who have experienced many forms of stress or trauma. The program is designed to resolve symptoms of posttraumatic stress disorder (PTSD), depression, anxiety, and low expectancy of success.
Lifespan Integration Therapy – Lifespan Integration therapy utilizes a narrative timeline coupled with somatic (body) recognition for real time healing from past hurts.
Trauma-Focused Cognitive-Behavioral Therapy (TF-CBT) – TF-CBT is a model of psychotherapy that combines trauma-sensitive interventions with cognitive behavioral therapy. Children and parents are provided knowledge and skills related to processing the trauma; managing distressing thoughts, feelings, and behaviors; and enhancing safety, parenting skills, and family communication.
Truthought – Truthought recognizes that adolescents' behavior patterns reflect their worldview.  Negative thinking patterns are identified and positive thinking patterns are taught and practiced in a structured way through this model. 
Circle of Security – The Circle of Security is a relationship based early intervention program designed to enhance attachment security between parents and children.
Infant and Early Childhood Mental Health – There is 50 years of science and research demonstrating the importance and long-term impact of the early years of life and importance of child-parent relationships.
Where are you from?

I was raised in Sioux Center and attended Northwestern College in Orange City.  While earning my graduate degree from the University of Iowa I moved to Yankton, South Dakota, with my family for several years to begin my therapy practice.  I returned to the area in 2011 and worked with the excellent therapists at Creative Living Center until Rachel and I created All Things New Therapy Services.
What is your family like?

I love spending time with my family.  My wife and I have 3 children, one son and two daughters.  Playing with my kids and spending time with my wife is what refreshes me.  Together we do jobs around the house, we make up adventures, and battle dragons!  Participating in the kids' curiosity and exploration is energizing – I love experiencing the world through their eyes and imaginations!
What else are you involved in?

My family has invested in our Central Reformed Church family in Sioux Center where I have served on our church's leadership consistory, am currently serving on the education team, and my wife and I co-lead some of the Wednesday night teaching.  We value the community and closeness of the congregation.
I advocate the importance of child-parent relationship growth throughout the state by serving on the Iowa Association of Infant and Early Childhood Mental Health.  I also serve on the board of the regional program Northwest Early Childhood Iowa which oversees programming for in-home services for families with young children, preschool scholarships, and day care provider support services.
What do you desire for all who work with you?

One desire I have is that they have at least one safe relationship.   Emotionally safe relationships allow us to explore the world and to explore ourselves without criticism.  They allow us to play and challenge ourselves without fear of judgment.  It is within these safe relationships that we have the most fun, the most expressive, and most effective.  Creating and maintaining these relationships are worth the effort of vulnerability and honesty they require!